Fractora Treatment In Helena
Fractora Treatment In Helena
Fractora By InMode Offers Skin Rejuvenation And Hyperhydrosis Treatments
What Are Fractora Hyperhydrosis Treatments?
Fractora treatments for Hyperhydrosis are non-surgical, non-invasive treatments to manage and reduce uncomfortable excessive sweating and odor. This treatment uses (RF) radiofrequency energy to deliver thermal heat damage to the sweat glands in the armpit. Hyperhidrosis is a condition related to sweating more than the average person.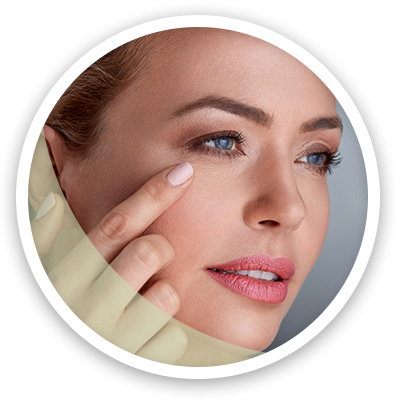 Key Benefits of Fractora For Skin Rejuvenation
Studies show a 50% decrease in acne scarring depth after treatment
Reduces wrinkles to restore skin to a youthful glow
Non-invasive, anti-aging skin renovation treatment
Stimulate collagen production with fractionated radio-frequency coagulation
Useful for all skin types to achieve a more balanced skin tone
Fractora by InMode is rapidly growing in popularity; as the added heat energy generated by RF provides additional skin lifting and tightening effects, Fractora skin treatment results in more dramatic improvement than standard microneedling treatments.
How Does Fractora By InMode Work?
Fractora's mechanism of action is a repetitive vertical stamping of the skin. This cumulative action penetrates the skin; intentionally wounding it with minimal epidermal damage, and in a manner which creates temporary inflammation instead of lasting trauma.
When skin is injured and the inflammatory process has begun, a cascade of beneficial growth factors are released at the treatment site. These growth factors aid in the natural production of collagen fibers to improve the skin's health and youthful appearance.
During your Fractora treatment at our Helena clinic, RF energy is also being delivered deep into your skin via Fractora's needles. This added heat energy provides a superior lifting and tightening effect.
Fractora also helps to improve the integrity of the current network of fibers, remodeling damaged collagen to become more uniform. This is important as doing so directly improves the appearance of scars.
How Many Fractora Treatments Do I Need?
Although great results can be obtained from one skin rejuvenation treatment, a series of three is recommended to achieve the maximum effect.
What Does Fractora By InMode Treat?
Fractora is very versatile and addresses wrinkles, skin laxity, active acne, scarring, uneven skin complexion, and enlarged pores. Give us a call at Mountain Surgical Arts & Aesthetics so we can schedule a consultation with you to discuss your unique skin and if you might be a candidate for Fractora.
Additionally, Fractora effectively treats excessive sweating by permanently destroying most sweat glands found in the armpit area. Such hyperhydrosis treatment reduces unwanted excess sweat and the resulting unpleasant odor.
Do I Need Sedation?​
No sedation is necessary with this treatment. Fractora treatments are performed under topical anesthetic. We are able to perform Fractora treatments with very little discomfort, and we can vary the intensity to fit your schedule for allotted downtime.We are happy to tailor treatments according to your unique needs!
For Fractora in Helena, Bozeman, Missoula and Billings, look no further than Mountain Surgical Arts & Aesthetics.
Reach out to us at your convenience.
Do not fill this form out if you're a solicitor
Take Control Of Your Skin
Mountain Surgical Arts & Aesthetics is proud to be leading the industry in varicose vein treatment and surgery. Dr. Kontny is an award winning, independent surgeon with an office conveniently located in Helena.