Votiva Treatment In Helena
What Is Votiva Vaginal Rejuvenation?
Votiva is a vaginal rejuvenation treatment which utilizes radiofrequency energy to improve the appearance and sexual function of the vagina, as well as diminishing the embarrassing effects of stress urinary incontinence. Learn more about the non-surgical and non-hormonal treatment option known as Votiva and what our Helena skincare clinic provides below.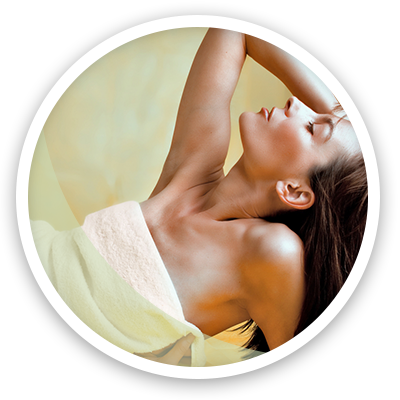 The Benefits of Votiva
Improves vaginal dryness
Effective treatment for urinary incontinence
Reduces laxity and wrinkles internally and externally
Enhances vaginal sensitivity
Decreases pain during intercourse
Non-surgical and non-hormonal
Safe, effective, and gentle
What Does Votiva Treat?​
Votiva treats vaginal tissue where laxity is a concern. Votiva also treats stress urinary incontinence of the bladder, among other issues listed above.
How Does InMode Votiva Work?​
Votiva treatments use radiofrequency heat energy to stimulate new collagen and also remodel the current collagen network. When treated, the collagen contracts and significant tightening effects are obtained.
A unique handpiece delivers the radiofrequency heat energy internally and/or externally. The handpiece is equipped with thermometers which monitor the skin temperature in real time for increased comfort and safety. This allows us to perform exactly the right measure of Votiva treatment for each patient's unique needs.
Once the desired temperature range is reached the treatment time begins. The handpiece is moved throughout the area creating uniform heating for the duration of the treatment. Votiva treatments are incredibly quick at ten minutes per treatment.
Votiva by InMode is also an effective treatment for incontinence because the thermal energy that the device uses tightens and reshapes tissues both inside and outside the vagina to promote stronger tissues, supporting bladder control and pelvic floor muscle strength.
How Many Treatments Do I Need?​
Although many individuals may notice results from one Votiva treatment, three treatments are recommended to achieve the maximum effect. Treatments are spaced one month apart at Mountain Surgical Arts & Aesthetics in Helena.
For Votiva by InMode Vaginal Rejuvenation in Helena, Bozeman, Missoula and Billings, look no further than Mountain Surgical Arts & Aesthetics.
Contact Us
Do not fill this form out if you're a solicitor.
Take Control Of Your Skin
Mountain Surgical Arts & Aesthetics is proud to be leading the industry in varicose vein treatment and surgery. Dr. Kontny is an award winning, independent surgeon with an office conveniently located in Helena.