Laser Hair Removal In Helena
Experience Smooth Skin Like Never Before
Let's face it, shaving is probably not one of your favorite things to do - it's time consuming, expensive, and sometimes painful.
Mountain Surgical Arts & Aesthetics in Helena offers a wide array of skin care treatments, from profractional laser to radio frequency micropen and laser hair removal services. We also offer a select number of surgical procedures, including varicose vein procedures and skin lesion excisions. Our mission is to help you feel better about yourself through our skin care treatments. Call our office in Helena today to get started!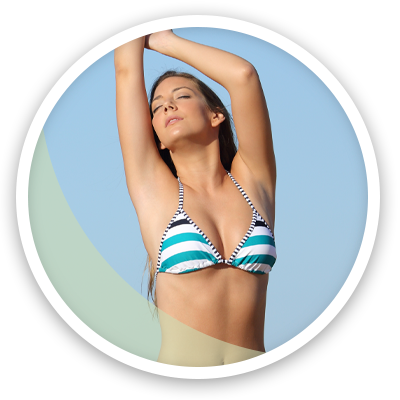 Benefits of Laser Hair Removal in Helena
Save time from having to shave daily
Save money from not having to buy shaving equipment and creams
Always be smooth with no need to grow hair in between treatments
No missed areas
No more ingrown hairs
Effective hair removal
Removing unwanted hair can be a life-long chore. Luckily, now there are options to stop hair from growing, such as laser hair removal. This method of removing unwanted hair is one of the fastest-growing skin care treatments because it's effective, quick, and convenient. It has minimal side effects and discomfort. It's important to note that laser hair removal results in hair reduction, not a permanent removal. Your body will still generate hair but at a reduced capacity that is much easier to manage. And with more laser hair removal treatments, you can target those areas as well.
Laser hair removal is offered by Mountain Surgical Arts & Aesthetics in Helena. Below, we'll briefly go over some of the benefits of laser hair removal. Contact our skin care clinic today to get started!
BENEFITS OF LASER HAIR REMOVAL IN HELENA
Effective
Laser hair removal has been proven to result in a reduction in hair growth. It works by shining a concentrated light source onto your skin. This light source contains a good amount of energy, which results in heat. This heat is absorbed by your body's cells and damages its ability to grow hair. Since hair grows in cycles, you will need multiple treatments to achieve the full effect you desire.
Saves You Time & Money
Shaving daily can take up a good bit of time, and if you miss spots, you may have to go back and re-shave. And if you nick yourself, you'll need a band-aid most likely. You'll also save money as well in razors, replacement blades, shaving creams, and more that you need to shave every day. If you've been waxing, you'll save money on those appointments as well.
No More Ingrown Hairs
Ingrown hairs are the result of shaved hair growing underneath the skin rather than through the skin. These can be painful, and they may swell and even form unsightly pus-filled blisters. They usually go away on their own, but they are annoying to say the least.
CHOOSE MOUNTAIN SURGICAL ARTS & AESTHETICS IN HELENA TODAY
If you are ready to drastically reduce shaving from your daily routine, give Mountain Surgical Arts & Aesthetics in Helena a call today. Our aestheticians are highly trained and experienced and can answer any questions you may have. We can also advise you on which skin care treatments are right to meet your skin care goals. We love helping our clients reach their skin care goals, and we can offer advice on home care regimens as well. If you are looking for the best skin care treatments, from Botox and Fractora to laser hair removal and more, contact our skin care clinic today!
Laser Hair Removal Contact Form
Do not fill this form out if you're a solicitor.
Take Control Of Your Skin
Mountain Surgical Arts & Aesthetics is proud to be leading the industry in varicose vein treatment and surgery. Dr. Kontny is an award winning, independent surgeon with an office conveniently located in Helena.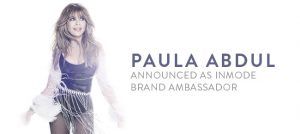 International Pop Star Paula Abdul has experienced the positive effects of InMode products first hand and has been announced as InMode's brand ambassador!